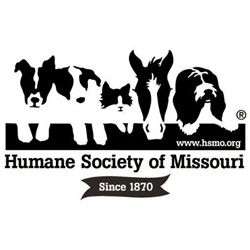 Humane Society Of Missouri
Administrative Coordinator
Sorry, this job has expired.
Saint Louis, MO
The Humane Society of Missouri has an opportunity for an Administrative Coordinator. The position assists with the daily operations of the Development Office and provides a professional and pleasant experience for all interacting with the department, including visitors, volunteers, donors, and staff.
Essential Functions:
• Greet visitors entering the office.
• Assist with requests for information from other HSMO departments and the public.
• Answer incoming calls and route to the appropriate individuals and provide administrative support to the development team.
• Coordinate acknowledgement letters $1,000+.
• Manage office supplies.
• Assist the data team with data entry.
• Provide administrative support to Chief Development Officer and Director of Leadership Giving in the form of letter generation, mailings, distribution of incoming mail and phone calls, and other general office support.
• Maintain the Major Gift Acknowledgement Report, generating acknowledgments for gifts $1,000+ for signature by the President, Chief Development Officer, Director of Leadership Giving.
• Coordinate and schedule major donor recognition gifts for personal donor milestones: holidays, family events, birthdays, etc.
• Assist with the print materials and supplies for in-house development solicitations: Leadership Circle, Women's Leadership Council, Membership, Monthly Donors.
• Accept, process, and enter gifts and provide fulfillment for Barn Buddy Program. Maintain program supplies. Generate gift acknowledgments related to the program.
• Accept, process, enter gifts for, and provides required documentation and reports for the Auto Donation Program, Matching Gift Program, In-Kind Donations, and generate gift acknowledgments related to the program.
• Maintain general office supplies and arrange for equipment maintenance.
• Maintain a professional, pleasant, and collaborative environment.
• Manage multiple tasks while effectively managing his/her responsibilities.
Qualifications:
• High school diploma or GED equivalent
• 1–3 years of experience in database entry in a fundraising office or similar setting, preferably with exposure to Raiser's Edge
• Must be knowledgeable with computer programs, including entire Microsoft Office Suite
• Able to manage multiple deadlines
• Can handle a high volume of data entry
• Exhibit excellent internal and external customer service skills
The Humane Society of Missouri offers competitive wages and excellent benefits:
• Medical, Dental, and Vision insurance
• Short-term disability
• Long-term disability (100% employer-paid)
• Retirement Savings Plan
• Flexible Spending Accounts
• Deductible Reimbursement Account
• Employee Assistance Program
• Paid time off, including vacation, sick, and holiday pay
Employees are eligible for the following discounts after 90 days of employment:
• 40% off veterinary services
• 15% off prescription diets
• $50 off adoptions at HSMO
• 10% off gift shop
We are an Equal Opportunity Employer.
hidudkswtlgp
111401082